Failed the VCAP6-DCV Deploy
I sat the VCAP6-DCV Deploy exam the other day and unfortunately I failed. Here are my thoughts on the exam.
I was initially pretty annoyed I failed especially as it was by 12 points. After a couple of hours I realised I am not that upset about it (apart from having to pay the exam cost again!). Reflecting on my study strategy I was only doing what I thought I needed to pass the exam. However looking back I realise I really enjoyed learning the nuts and bolts of vSphere, especially things we are not licensed for at work. Now I will be focusing more on really learning the technology and not learning the exam. Now I know what to expect in the exam such as the style of questions I will pass it next time.
So here are my tips if you are facing the exam in no particular order are:
The Exam Topics - know EVERYTHING forward and backwards. It really is your bible
Time management was the hardest thing for me in the exam. If I had five more minutes this would be a different blog post! If you can do the question in less than 5 minutes do it. If not note it down on the plastic sheet with a couple of words on the question and and move onto the next one
Know your esxli commands. I think it would be pretty hard to memorise all of them but know the main ones like the back of your hand
Don't rely on the documentation! It's useful to have in case you blank on a command but it takes time to search and digest. If you do need it use the Advanced Search function in Adobe Reader: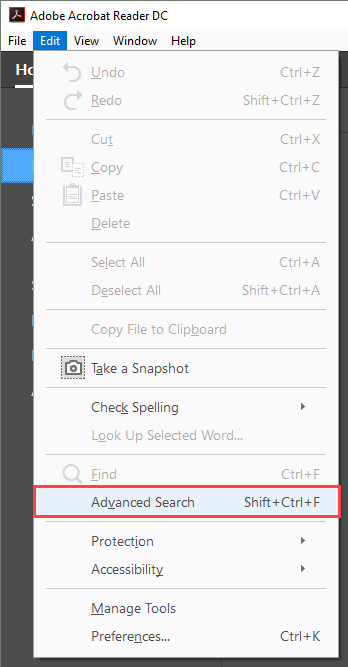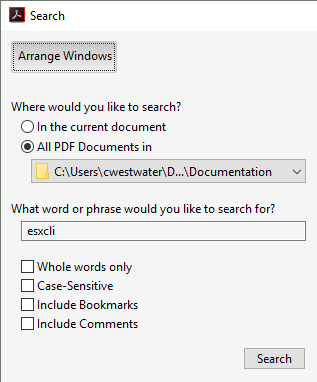 Lab the hell out of everything. This made me miss a couple of questions on vDP and vSphere Replication. I couldn't get the appliances to deploy on Workstation due to it's lack of support of OVF properties. I instead just read about them - big mistake
Don't take the Optimize and Scale course the week before the exam like I did. It was too much information while studying at the same time
Read the questions - there is extra information provided that is not necessary for a few questions
205 minutes goes very fast! I didn't pay attention to the clock as much as I should have
If you have a VMUG Advantage subscription use it to get 20% off the exam
Finally some guides:
It's a fair exam and didn't test me things I didn't know. If only I had managed my time better… Good luck to anyone taking it!